What is a Transcription Service all About?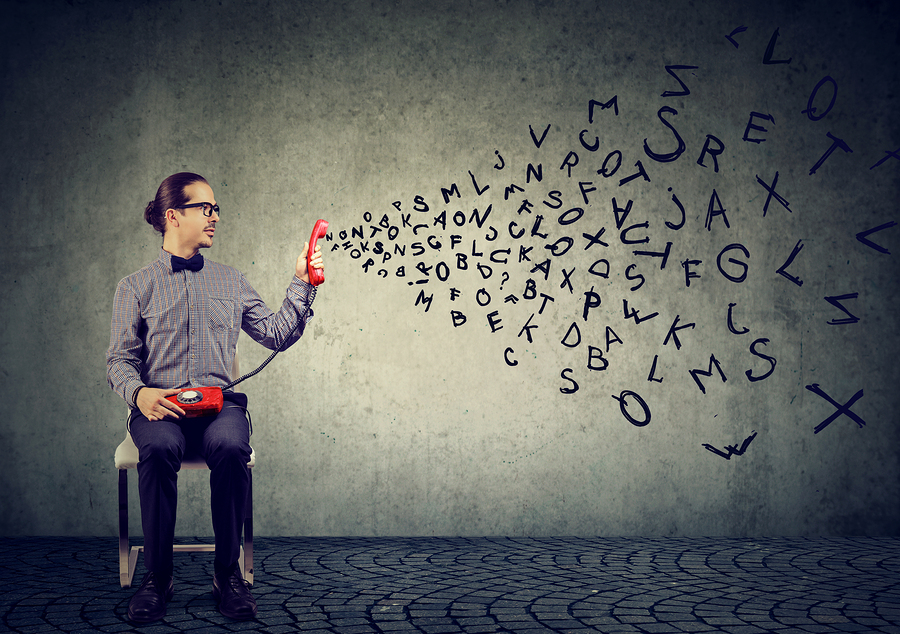 If you are wondering what is a transcription service, then this article is just for you!
Transcription services are used to transcribe speech to the written or printed form. Not so long ago, it used to be the job of a stenographer to listen to someone speaking such as a lawyer or doctor and then write down the words as fast as they could. Who remembers things like shorthand? This was the industry standard for transcription before tape recorders, cassette recorders and finally MP3 recorders and computer based voice recorders.
Transcription services these days are generally agencies that specialise in transcribing speech in a legal, medical or business context to the written or printed form. The vast majority of transcription services convert the speech to a computer based word document that is more useful than the speech equivalent.
The Process of Transcription
This section attempts to describe the process of transcription.
There are several steps in the transcription process. The first step is to record the person who is speaking. This is one of the easiest steps as all it takes is a reliable voice recorder. These days there are many ways you can record speech or sounds and store the audio recording on a small drive or on a memory card. The difference is in the quality of the recording. Part of a professional transcription process is to ensure that the environment in which the recording is done is conducive to accurate and clear record without extraneous noise. Even a cell phone or tablet these days will probably have a voice recorder function.
The second step in the transcription process is to relay the audio recording to the professional transcriber. As the audio recording is in a recognisable audio format it can be emailed to wherever the transcriber normally works.
The final step in the transcription process is the most difficult and requires the skill of a professional transcriber. Normally, the transcriber uses a quiet location in order to listen to the recording and type the words as the recording is being played. Depending on the quality of the recording and the clarity of the person's speech, this might take several repeat sessions for each section of speech. As a rule of thumb it might take about an hour to type out 15 minutes of audio recording.
The transcription process may be made a lot faster using one or another specialised technology which automatically converts speech to text without the intervention of a human transcriber. Like automatic translation technology this is still in its infancy and has yet to replace the transcription step by step process described above.
Which businesses need to use transcription services?
There are a number of businesses and organisations that use business transcription services on a regular basis. From a legal point of view, most lawyers will use an in-house business transcription service to record correspondence and compile notes and legal statements of all types. Legal proceedings will also use business transcription services or business transcription agencies to record what is said in court. It is vital that language transcription services get the transcription recorded and transcribed as accurately as possible as any hint of inaccuracy can have far reaching consequences for the case at hand.
Many busy business people dictate to a voice recorder and then give the recording to a language transcription service, business transcription service or business transcription agency to turn it into text. Businesses of all types will certainly be used to using business transcription services.
Doctors and other medical professionals also use language transcription services to record medical notes and patient records. The transcription helps to reduce the amount of time taken to keep an accurate database of patients and ensure that this is up to date and readily available for future use. Again, like legal transcription, it is vital that the transcription is very accurate as mistakes in the process can lead to medical errors and expensive lawsuits if someone is harmed.
To give an example, a doctor may dictate the diagnosis of a particular patient and provide details of the necessary treatment prescribed including the names of drugs to be used and details of how they should be administered. It is easy to see how a transcription error can lead to wrong information being provided to the recipient of the transcription.
Conclusion
Professional transcription services are used whenever there is a need to convert speech to text. A professional transcription service may be carried out by a staff member or a transcription agency depending on the volume of transcription that is needed to be carried out. It is likely that day to day transcription needs will be dealt with by in-house staff such as secretaries, paralegals or legal assistants and medical staff in the event that the volume of transcription is not too great. The professional transcription service provided by a transcription agency would be used when transcription volumes are much greater or more frequent. If this is the case, then the agency will provide quotes in advance for their transcription rates.