Why Transcription is Important for Your Legal Business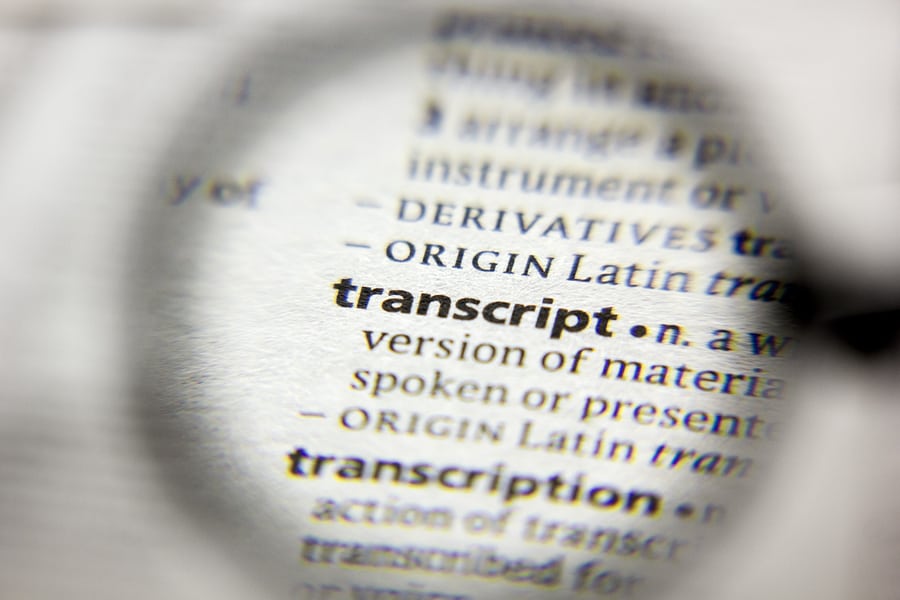 Legal businesses don't just depend on written documents and emails for communication but they also rely on events such as business meetings. When these sorts of oral occasions take place note-taking is one way of recording the meeting but this depends on the speed and accuracy of the note taker. It is also important for an accurate account of the business meeting to be recorded as well. One step on from that is the use of transcription. This is when a recording is made which is stored in a digital audio file and a transcriptionist is hired to write up the recording in exactly the same words which are found on the digital file. This ensures complete accuracy as the transcriptionist can take time to complete the transcription and ensure it is completely accurate and transcription of all words is completed.
When is a recording made and a transcriptionist used?
There are a number of different applications when a legal transcription is required which include:
court hearings;
police interviews;
mediation meetings;
lawsuits;
law society conferences;
legal research conferences.
Advantages of legal transcription services
Many law firms, in particular, are using transcriptionists for writing up legal events word for word from a digital recording of the event. In fact, many are outsourcing legal transcription work to transcription offshore service providers, instead of asking one of their members of the staff member to do the job. Outsourcing legal transcription work is far cheaper than relying on in-house staff.
Legal transcription services achieve far higher degrees of accuracy because they employ qualified legal transcriptionists, who are used to transcribing different accents where different pronunciation is commonplace. In addition, legal transcription service is able to deal with many different kinds of input file formats such as mp3 and .wav, etc. They can also provide the transcripts in output files and in the formats customized to suit the customer's requirements by the customer. This is typically in a word document or.TXT files.
Project managers oversee legal transcription projects
Dedicated legal transcription services can streamline the transcription process by using dedicated project managers to oversee each transcription project. It would be almost impossible for a legal firm to hire a dedicated team of transcribers and project managers as this would be far out of reach of any budget. Once they are relieved of the burden and as long as they know the transcription is likely to be 100 percent accurate they can concentrate more on other matters in relation to their law firm. Outsourcing also releases the burden on their IT department. What makes outsourcing legal transcriptions even better is that these services are so efficient that they can manage a 24-hour turnaround regardless of the size of the project.
A legal transcriptionist also listens to any dictated recordings that have been conducted by legal professionals such as lawyers, defense attorneys, paralegals, and any other legal professional. Once the transcriptionist has got the gist of the subject matter s/he will listen carefully again and transcribe the recording into a legal document. They typically listen to the recordings using a headset and a foot pedal which pauses the recording when it is necessary, so they can type the text onto the computer. The documents that they produce may include pleadings, correspondence, legal memorandums, discovery, agreements, motions, and time entries. The important thing about legal transcription accuracy is that it could end up as evidence in court.
Job duties of a legal transcriptionist
A legal transcriptionist has to continually edit any information that's transcribed to ensure clarity. They also have to be certain the transcribed copy does not have any spelling, grammar, punctuation, and typographical errors. Good listening ability is a prime skill of any type of transcriptionist.
The skills that make a good English legal transcriptionist include:
transcription software proficiency;
fast speeds of at least 85 or more words per minute and precise keyboarding skills;
a clear understanding of all legal terminology;
perfect command of English;
top-notch proofreading skills;
above-average computer skills;
thorough knowledge of spreadsheets, word processing applications;
good knowledge of the particular legal system.
Legal transcriptionists can train for diplomas but legal firms often offer on-the-job opportunities for training which will come from a paralegal, an attorney, or an office manager. They are often required to work to transcribe at least 1,000 lines or more every day with an expectation of 98% accuracy.
So, all in all, legal businesses gain more than anyone else from the work of dedicated legal transcriptionists, who add credibility to their firms because they provide more accuracy than a note-taker could ever provide.