Understanding the Importance of Federal Court Interpreter Certification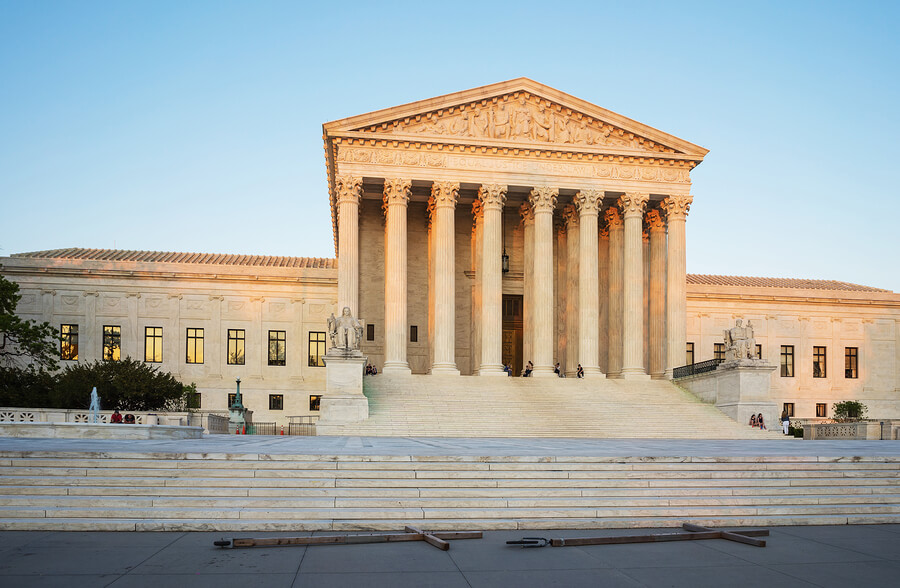 A federal court interpreter plays the role of communicating between a non-English speaker and the English-speaking court. This sort of federal interpreter needs both professional knowledge and skills in order to provide a good interpreter service needed in courtroom proceedings.
Communication in all courtroom proceedings is far more complex than will be found in everyday settings. Those professionals such as attorneys and judges involved in the federal court will use legal terminology which is highly specific and often formal. There is not always a clear meaning with legal jargon so a well-qualified federal interpreter has to concentrate all the time when conveying meaning between two different languages.
The tasks of a federal court interpreter need to work to favor both the legal professionals and those who are the defendants, plaintiffs, or witnesses in the court proceedings. Misinformation transferred in the federal court by a federal court interpreter won't be tolerated as it could lead to wrong decisions being made involving all parties. This is why a federal interpreter certificate is important to obtain before taking up this crucial court role.
Federal court interpreter certification process
A fully qualified federal court interpreter for the federal court system, once the federal court interpreter certification examination has been passed, can expect to get paid nearly $500 a day. This is a job worth pursuing anyone who wants to work in the federal court system. The minimum score for a pass in the examination is 80%, which is much higher than even the bar exam and many other exams. It is considered to be a difficult exam to pass, so any aspiring federal court interpreter needs to be aware of what the exam contains which are as follows for the Spanish English exam:
Consecutive discourse.
Simultaneous into Spanish and is made up of 2 monologues one with one speaker and another with two speakers.
 A sight translation which is English into Spanish.
A sight translation which is Spanish into English.
Once you have completed some practice tests and you feel confident to take the examination you will find it's divided into two distinct parts as follows.
Phase One of the Federal Court Interpreter Certification is the written exam
This a computer run screener exam which includes multiple-choice questions testing English proficiency and multiple-choice questions testing Spanish proficiency.
Phase Two of the Federal Court Interpreter Certification is the oral exam
This tests your ability to perform effectively the 3 modes of federal court interpreting which are sight translations, consecutive and simultaneous interpretations of discourses. All of these need to reflect the correct content and form of authentic interpreting situations that take place in the federal courts.
Additionally, all candidates need to demonstrate their ability to carry out effectively all these functions bi-directionally. The test items used include informal/colloquial language, formal language, legal and technical terminology, and specialist vocabulary which an articulate speaker of the two languages must be able to use. Currently, the Federal court interpreter certification exam is just offered in Spanish/English because these are the two languages most commonly used in federal courts.
How to pass the Federal Court Interpreter Certification examination
Here are some of the useful tips:
Take at least one federal interpreter certification practice exam.
Put yourself in the right environment to test your nerves for the federal court interpreter certification exam.
Check how good your skills are in various aspects of the law.
Practice the different areas over and over again such as sight translations and the ability to read quickly.
Concentrate on building up your speed for the federal court interpreter certification examination through interpreting video and audio files at a fast rate and increasing your speed each time you interpret.
Ensure you read all the necessary information about the exam thoroughly so you know what to expect.
Increase your vocabulary through the rather boring but necessary processes of memorization and repetition.
You can practice your federal interpreter certification exam interpreting skills using some online resources such as Speechpol which helps to improve translation and interpreting speed.
As the exam date comes closer keep up your interpreting every day as practice makes perfect. Particularly concentrate on legal terminology that you find difficult.
Record your practice interpretations and share them with other people who have passed the federal interpreter certification exam so they can offer advice.
Passing the federal court interpreter certification examination is important to be a successful federal court interpreter so taking some classes at highly respected universities like the Middlebury Institute of International Studies at Monterey will push you closer to this goal.
On the federal court, interpreter certification examination day gets to the place early, indulge in a snack or have a light meal before the start of the exam, practice your voice, and interpret familiar audio or video file to give your confidence a boost.
Getting paid as a freelance federal court interpreter.
The amount of pay that court interpreters take home does vary in the federal court system. Professionally qualified and certified federal court interpreter rates for contracts are US$418 per day and $226 for half a day. There are overtime rates which for professional and certified interpreters are up to $59 per hour. This is quite a bit more than non-certified interpreters who would only make half that amount at $202 per day while attracting an overtime rate of $35 per hour. There are sometimes staff interpreter jobs available and the federal court interpreter rates for these sorts of jobs work out per annum ranging from $30,000 to $80,000.
The salary will depend on experience, so someone who has less than 5 years of interpreting experience can only expect to earn $40,000 a year. This increases to $43,000 for interpreters with from 5 to 10 years of experience and $50,000 for 10 to 20 years of experience. More experienced interpreters can expect their federal court interpreter rates to be an average salary of $50,000 when they have obtained 10 to 20 years of experience.