The Growth in Importance of both Spanish Translation and Localization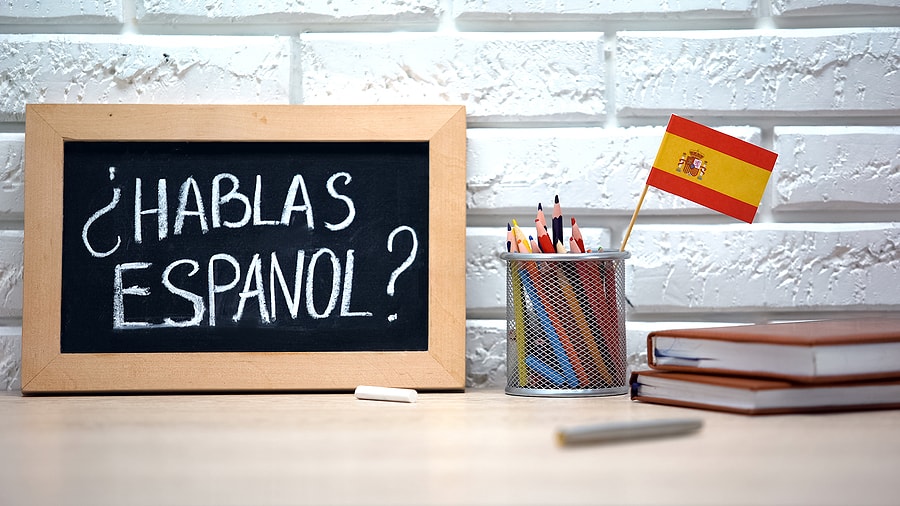 477 million people in the world are native speakers of Spanish while Spanish is the 3rd most commonly spoken language after Mandarin and English in the world. In recent times there has been a marked increase in the demand for Spanish translation services which has grown by almost 40%, typically because of how important Spanish translations are for United States businesses.
The numbers of Spanish speakers is likely to continue to rise
At least 41 million people in the USA speak Spanish as their 1st language. By 2050, the US is likely to have the world's greatest number of Spanish speakers. With the continuing rise in numbers, it typically makes good business sense for businesses to want to access Spanish translations and localization for their products & services.
The rise in Spanish education
One of the reasons that Spanish translations in businesses are rising is because the language is used more and more in educational areas. As people employed by the educational sector rise, and Spanish books, Spanish software are more and more being made use of in the classroom, book publishers and educational businesses are becoming more dependent on Spanish translations. Because Spanish is the most common language studied in the US, businesses need to keep pace with the increase in demand for any translated products.
Social media is here to stay
As social media is a key part of many marketing plans, Spanish translations and localizations for this sort of media are critical. 377 million people communicate in Spanish when using social media. It takes 2nd place as the most commonly used language on all social media platforms globally. A good example of the predominance of Spanish on these platforms is that 73% of U.S. Hispanic people utilize Facebook and almost 50 percent of them believe that it is a suitable place to share facts about brands.
Businesses must follow the trends
Because businesses constantly work hard to stay ahead of the increasing trend of the use of Spanish, their need for both Spanish translations and localization grows as well. The sorts of translation services that are the most in-demand include:
Because there are a high number of documents used by businesses one of the key areas for Spanish translation is the general document category. This includes the translations of handbooks, letters and manuals, and many other types of materials that are necessary to enable the accommodating of Spanish-speaking employees and their clients.
Medical translations
These are needed more and more as Spanish speakers rise in numbers. These speakers need accurately translated pharmaceutical & medical information more than ever before. They also need accurate translations for the following:
medication names,
complex terminology,
dosing information & instructions.
There is no allowance permitted for error, which is really important when increasingly drug access is organized online.
Finance localization
Financial information, when translated, must resonate completely with customers in their own languages so translations and localization need to be accurate. The finance industry continues to require Spanish translations to match with the increase in the number of clients.
Localization of marketing materials
A key aspect of localization is adapting content for a region and not only a language. As Spanish has now become the official language of twenty countries, any marketing materials for businesses should be customized for each country. By localizing the content to a specific area, your business will have a great opportunity to attract many new customers.
Website localisations
As Spanish online use has surged by around 800%, it is now the 3rd most common language used on the internet so localizing websites to match Spanish-speaking countries must be a part of a company's growth aims.
App Localizations
Although these days there are millions of apps available for users to purchase only around 9 apps are used every day and 30 apps are used each month. Localizing an app to suit a particular Spanish-speaking area makes it far more likely for a user to download it, as consumers do prefer to purchase products marketed in their own language.
Video Localizations
As businesses try to attract new customers, Spanish localization of video is of great importance, since three-quarters of Hispanic shoppers view YouTube to find out about new products and services. Furthermore, 1 in 2 Hispanic smartphone owners do prefer to access mobile video advertisements that portray authentically their culture.
By 2060 there are expected to be at least 754 million individuals worldwide who are able to speak Spanish and the growth of this language is likely to continue. The demand for localization in businesses will increase in the years ahead.