The Role a Paralegal Plays in the Attorney's Office and in the Courtroom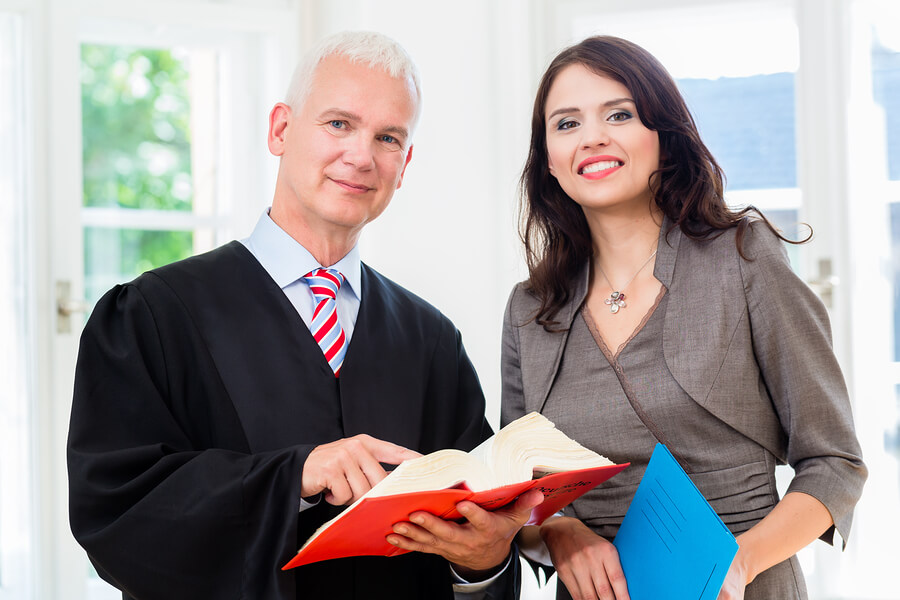 As an attorney's assistant, a paralegal's main aim is to help his or her attorney to prepare court cases. Some of the responsibilities are quite similar to a lawyer. However, in the end, a paralegal is not qualified to represent plaintiffs and defendants in court or to give any legal advice to the attorney's clients.
Two kinds of paralegals
When a paralegal decides to take up this sort of career, he or she mainly concentrates on preparing documents such as financial statements, employment contracts, shareholder agreements, and stock options. The paralegal is responsible for reviewing government regulations, researching law publications, and reading legal journals. Most work done by a corporate paralegal takes place outside of the courtroom unless the client is involved in a specific lawsuit that is linked to corporate matters.
Litigation paralegals may review a client's information in order to make sure it's accurate. They also research similar cases from the past and look for documents that can be used as evidence in a legal hearing or a courtroom trial.
A paralegal is a key support person for an attorney because all the background works to a case and throughout a trial is done by a paralegal. The paralegal offers a wealth of information to the attorney about a case because he or she has carefully researched it in advance. At times, the paralegal is asked to sit in the spectator area of a courtroom so that his or her observations as the trial progresses can be reported to the attorney at the break. Sometimes, depending on the particular law firm's policy, or the rules of the court, the paralegal might be asked to sit next to the council, making it easier for him or her to assist the attorney.
The paralegal often attends jury selections and takes notes about any potential jurors. He or she listens carefully to the responses offered to any questions asked by the judge and any attorneys in attendance during "voir dire." The paralegal may take note of the body language and facial expressions of the jurors, as their personality could have an influence on how they treat a defendant during a trial. Also, how the jurors respond to the personalities of the attorneys could have an influence on their attitudes.
The paralegal's administrative functions, either in the courtroom or the office, extend to attorney translation requests if any documents aren't in the language of the courtroom. For example, an attorney translation request might be for any written witness's statements that may be needed in the courtroom for the jurors to consider as evidence. The paralegal also updates databases and helps to prepare notes and reports for courtroom use. It is one of a paralegal's duties to preview emails, interview clients, prepare contracts, write up settlement agreements, and secure any attorney translation requests for affidavits that may be required.