Key Features of Political Interpreting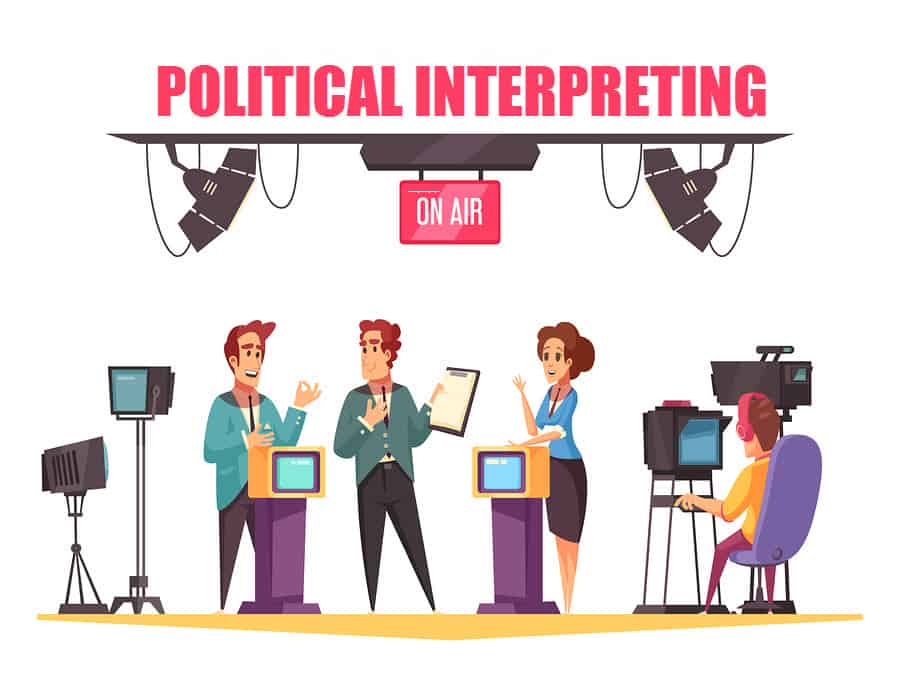 Political interpretation allows communication between world leaders and politicians, but it is not necessarily as easy as it sounds. This is because politics covers a broad array of topics, some of which are relevant to many parts of the world. A political interpreter needs to be well informed in current affairs to the point they have as much knowledge as the organization which is paying them.
Today, politics is not just confined to a single country but different political views are shared throughout the world. It could be on social media or at international conferences such as the United Nations Framework Convention on Climate Change like the one that framed the Paris Agreement in 2015. At any United Nations conference, depending on where it is held, one of the six languages will be the main spoken language, while the other languages (English, Arabic, French, Chinese, Spanish, and Russian) will be instantly interpreted into the other five languages through skilled political interpreting.
Specific Situations Where Political Interpreting is Required
Meetings of the Following Organisations such as:-
The European Union;
The World Trade Organization (WTO),
North Atlantic Treaty Organization (NATO).
Parliamentary sessions of the European Parliament;
Global leaders at venues overseas;
Official state visits for foreign leaders;
Townhall meetings are when conversations or discussions take place with leaders and citizens who have not gained sufficient fluency in their host country's language.
Live to broadcast political events;
Press conferences, International speeches that relate to international issues.
At any event to do with governments and international relations, a political interpreter is required so that those attending understand what is happening at the event. A well-known interpreter, Daniel Pashley, who specializes in 4 European languages at the European Parliament, reveals that interpreting for politicians is not that difficult because they do not generally use colloquialisms, but stick to straightforward language when presenting speeches. Many politicians have their own methods of putting across ideas, but this is something a political interpreter can learn by studying recordings of the politicians.
Political Interpreters Need to do Their Homework
Most political interpreters have to prepare themselves for interpreting at a political event. This means going over documents related to the event so they can get the gist of the language likely to be used. There are few political interpreters who can simply turn up at an event where they have been assigned a speaker and just get on with the interpreting task. To be effective, they need to prepare beforehand.
A Translator is not the same as an Interpreter
The experience and skills of translators and interpreters are not exactly the same. If you need a political interpreter from a political interpreting service, it is important to carefully study the interpreters who are available. An interpreter cannot study the words that need interpreting before the event, but a translator can spend as long as is required to ensure a translation is accurate. Interpreters need the skills to do efficient, accurate interpreting on the spot so they are under a lot of pressure to get things right.
Keeping Up-To-Date is Key to Successful Political Interpreting
Any interpreter who regularly provides a service to politicians at international venues needs to know what is going on politically. They also need knowledge of any new political expressions and terms so they can quickly interpret them accurately when they are spoken.
They have to read and follow newsworthy events and even look at reports, comedy shows, and strips, and interpret political satire. Politicians often target certain audiences like millennials so interpreters need to stay up-to-date with the language they use. They may also in one speech include a variety of topics such as climate change, world poverty, and current wars.
An interpreter needs to know something about these topics and many more in order to conduct an accurate interpretation. Humour is often present in political leaders' speeches such as dropping a joke to stir up the audience. The interpreter needs to get the interpretation right; otherwise, the meaning may be hidden.
Apart from international events, there are local events to consider too. The language used in politics isn't necessarily easy to translate so anyone attending a political meeting that is not conducted in his/her native language will require an interpreter from a skilled political interpreting service.
Interpreters Help to Keep Politics Transparent
Interpreters enable understanding to take place among government officials or political leaders who speak a number of different languages. They ensure that all political exchanges are interpreted so everyone who is listening fully understands what is being said.
Summary
Political interpretation by an interpreter from a political interpreting service requires being precise and accurate when it comes to the context of the speech. An interpreter needs to be quick thinking, and have sufficient knowledge of the topics under discussion by the assigned speakers. Political interpreters play an essential role for both speakers and their audiences.