Financial Translation Services for The Banking Industry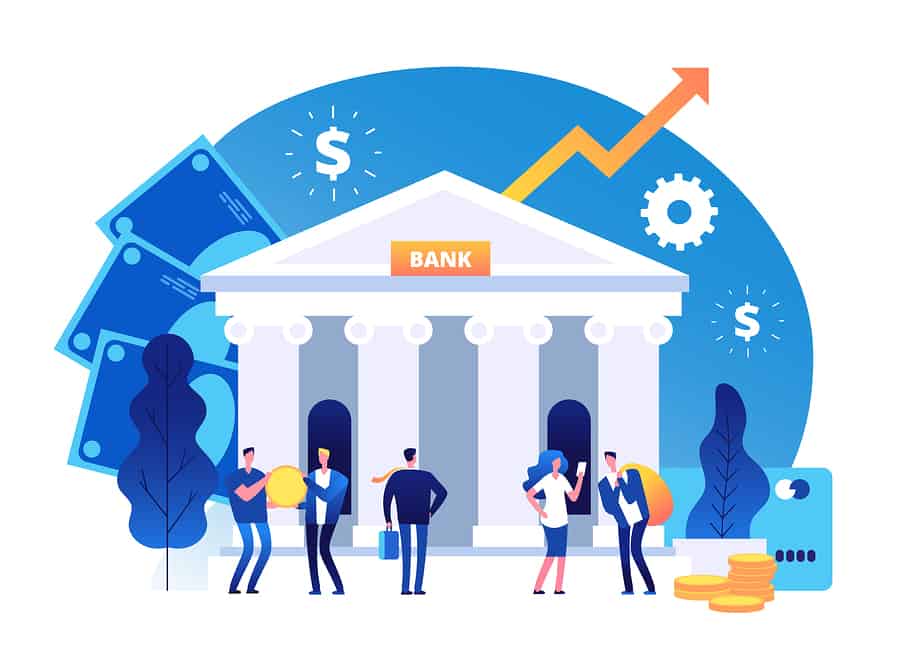 The banking and financial sectors do not operate just in their home countries but financial transactions take place all the time overseas. The banking industry has to be on top of what is happening, so translations of banking industry documents are a vital part of the banking community.
High-Quality Translations Required to Ensure Accuracy
The banking industry needs financial document translations to be 100 percent accurate. If a client is dealing with a bank in an English-speaking country then there are all sorts of financial documents that may need translations depending on the relationship between the bank and the customer. These could include any of the following:
annual reports;
audits and legal documents;
audit statements;
bond and equity prospectuses;
bankruptcies;
cash flow statements;
foreign registration filings;
global equity and debt offerings;
fund reports;
personal financial statements;
financial statements and accounts;
profit and loss statements;
government financial statements;
initial public offerings;
statements of change in equity;
registration statements;
subscription agreements;
standards and regulations;
accounting and tax documents;
Banking Documents Change all the Time
The banking and finance industries never remain static and new concepts, terminology and products are emerging all the time. This means the best banking and financial document translators need to be aware of anything new that emerges. It is only through this that the best and most accurate translations can be achieved.
Multilingual Communication Essential in Today's World
Globalization has brought about the importance of multilingual communication and with this comes not just word-for-word translations but authentic translations that have been created by truly bilingual translators who work outside the box to get what the financial and banking client wants. Most clients prefer a translation that is so accurate that it appears it has been written by a native speaker of the language and not a translator.
Who Makes the Best Finance and Banking Translator?
These are typically translators specialised in banking and finance who frequently work for financial translation services. Many translators specialised in banking and finance most likely will have other qualifications too like business and commerce degrees so that they have a good working understanding of the material they are asked to translate.
Investment Banking
Investment banking in the financial sector is a fast-moving industry and there is a constant demand for translations of communication documents and other financial materials so that the industry can keep moving.
Insurance industry
One of the biggest global financial industries today involves insurance products. There are many documents that may need translating to facilitate communication across the world and these include:
policies and contracts;
insurance agreements;
annual reports;
disclosure statements;
letters of credit;
certificates of insurance;
insurance business marketing materials;
insurance websites;
application forms;
common business documents;
loss reports;
claims documents.
The insurance industry, as part of the financial sector, requires translators specialised in banking and finance to undertake the translations required when communication is required abroad with clients. These can be sourced through financial translation services which are able to source reliable translators in hundreds of languages spoken across the world.
Commercial Banking Needs Translators
Because commercial banking operates all over the world 24/7 fast turnarounds and accurate translations are requirements that are always emphasised. That does not mean quick machine translations which are well known for their poor accuracy but high-quality authentic translations that do not miss a beat when assessed for accuracy. Translators specialised in banking and finance who frequently work for financial translation services are the best translators in the business.
Tools used in Banking and Financial Translations
Computer-aided translation (CAT) tools assist translators to generate and manage financial and banking texts. These CAT tools use many file formats so allowing for larger financial and banking projects to be translated with ease. They also incorporate databases of standardized terminology so that consistency is maintained in the translation projects. The software lets a translator pre-translate specific sections so that the translation is completely quick and is cost-effective. It also double-checks translations so errors can be found and corrected.