What is the Difference Between Translation And Localization?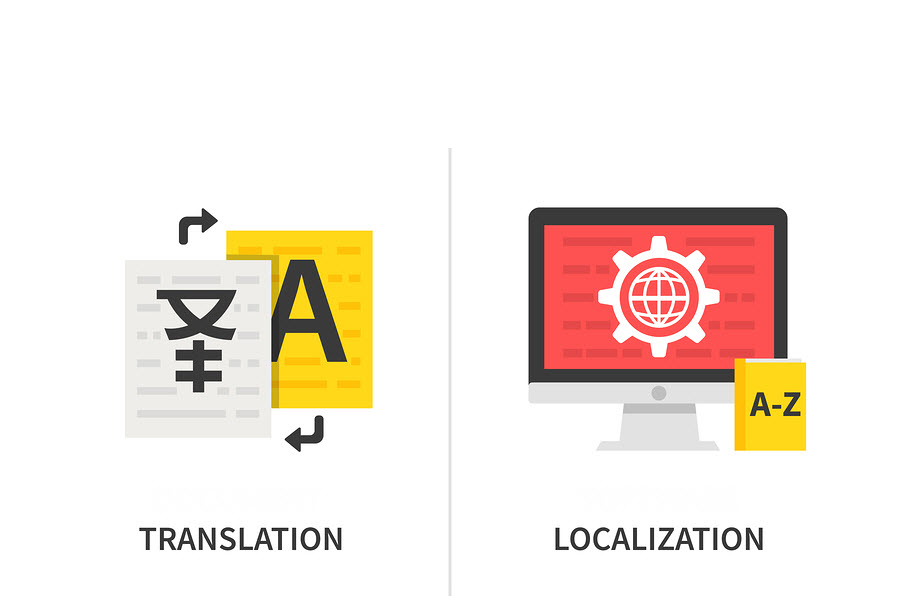 If you have a business or any kind of organization that has an international profile, you may have at some time or another been exhorted to 'localize' your website and wondered what it meant. Perhaps you already have a website translation tool that can translate your pages into several key different languages, the ones you think are most important for your business, but this localization idea is still niggling you. Our translation and localization are the same thing, or are you missing something?
Translation and localization are not the same things, although localizing a website (just to take one example where it can be particularly important) will probably also involve translation as well.
Translation
Translation basically involves converting a body of text from one standard language to another, e.g. English to French. The fact that it involves text rather than spoken words makes it a different sort of task, with different skills, than interpreting. Of course, in a way, translating is the first step in localizing too, as it makes the text that has been translated accessible and understood by people who speak the language that it has been translated into.
To be fair to professional translators, there is more to translation than just 'converting a body of text from one language to another.' Effective translation means that the translator must understand the meaning of the text and may use discretion when translating it, rather than simply literally translating sentence after sentence. That explains why translators tend to specialize, as it would be a tall order 'understanding' text as widely different as legal, literary, medical, technical, and business texts.
Localization
Localization involves the adaptation of a text to suit a specific geo-linguistic area, its cultural and linguistic nuances. It usually, but not always, involves translation as well. Localization is particularly important in marketing or promotional messages, websites intended to sell goods or services online, and educational or informational messages.
To give a concrete example of localization without translation, the adaptation of U.K. English to U.S. English would involve localization. U.S. English is mostly the same as U.K. English, but there are spelling differences and some terms are different, too, such as lorry/truck and restrooms/toilets. Mainland Spanish would be localized to South American / Central American Spanish for the same reason.
Most localization involves translation first, but taking into account the dialect of the target audience and its social/moral/religious/cultural norms and has become big business as effective localization can help get a message across to previously unmotivated readers.