There Are Changes on the Way for the Translation Industry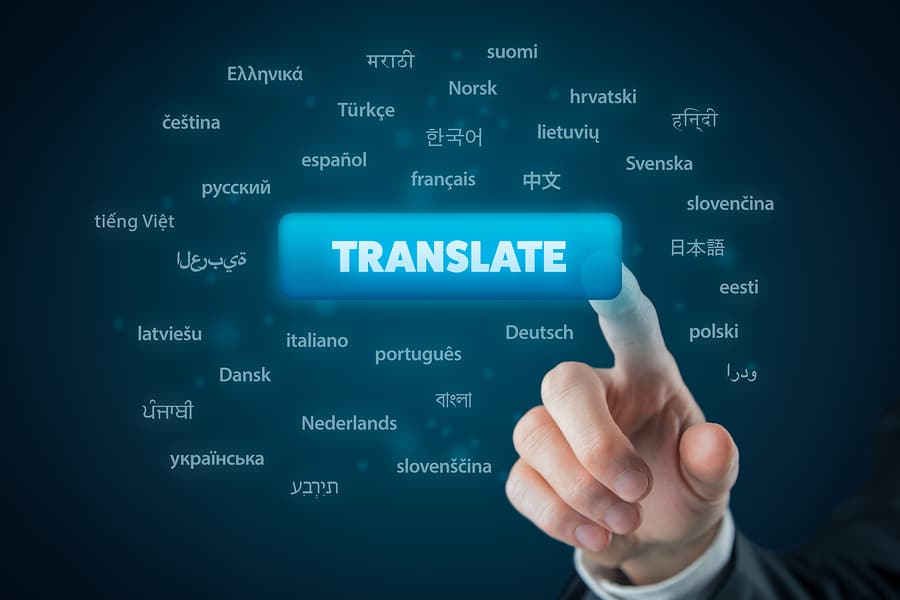 When we think ahead about the future of translation, there is a tendency to think that robots will soon be taking over as they are increasingly taught to translate thousands upon thousands of words with barely a blink. So far, the creation of effective translation tools has moved ahead at great speed. They have brought with them tools such as Google Translate and Skype's translation tools. The sorts of things that would never have been thought possible twenty years ago are in existence today. Some of the new creations that have had a profound effect on translation are:
Instant communication,
The compilation of glossaries.
Localization is the hallmark for the future
Companies will increasingly need a lot more than simple word-for-word translations to win over any new markets. They will be seeking out localization services that offer more than basic translation services. Language barriers in themselves are not really that difficult to overcome but there is more to language than just words there are cultural differences too in the language speakers. For example, the native speaking French in France has different cultural attributes from those who live in Martinique. This means potential marketing tactics need to consider the presence of different cultural features for those for who they are targeted.
Brands have to overcome any cultural differences if they wish to sell beyond their nation's borders. They need content that is simple to read, valuable and engaging so that they can connect with all the different cultures. Along with this, they need a fast turnaround ending with high-quality material.
Cost is another feature of concern and for translators to remain competitive they have to update their prices to keep up with any competition that is in the area. In order to survive, they cannot neglect to integrate CAT tools into their daily translator jobs. There is nothing to suggest that human translators will have a monopoly over translations and in order to be a part of the future they must use all the tools of the trade to perfect a translation.
Automated translation is here to stay
Automation is now seen as a reality for the translation industry. It permits language services to optimize their workflows and save on time and money with each new project. Some companies automate some of the parts of the translation process, but there is no doubt that the future of the translation industry will see the introduction of even more automated translation products. Some examples are:
Software that is able to effectively convert file types to CAT helps the translators to lower the time required for every task throughout the translation process. By speeding up this part of the translation process experts can spend their time developing the creative part, rather than focusing on moving files to and fro, or even wasting too much time on the translation of technical terms.
The integration of content management system software decreases turnaround times and can perform non-translation jobs intuitively.
The use of translation memory contains useful data concerning technical vocabulary and terminology.
The availability of multilingual SEO, that permits local keywords to be integrated into the content.
The use of tracking, to keep updated on the progress of a translation project
Proofreading tools have become more sophisticated but simpler to use and increase accuracy and decrease the time required for checking each translation.
The use of artificial intelligence will become the norm and as this develops further translation businesses will be integrating software with their workflows, so that exact translations can be delivered faster and reach a broader audience.
So far, MT is facing a few difficulties because it isn't yet able to translate all of the approximately seven thousand languages and dialects are spoken around the world. The forecast is that as AI and deep learning improve there will be innovative translation software becoming available which will be capable of producing more precise and accurate translations of content in more languages.
Dialects and cultures catered for more in the future
Translation will incorporate even more cultures because the internet is moving ahead in leaps and bounds in order to penetrate and capture any emerging countries in the world. There won't just be the top languages that are catered for in translation but it is predicted that software will match the needs for translation or those who speak dialects and languages that are not known so well.  One thing translators will not be requested in the future and that is assistance from the IT community, as any new software will be easy to use and won't require help from IT professionals.
Cloud environments will be more secure
There is little doubt that translation's future rests in the cloud. Many translation providers are still unsure when SaaS is mentioned but the future suggests that information is only really safe in the cloud and not on servers. Cloud-based technology protects documents from a potential cyber attack. It also prevents the need for translators to keep their documents on their personal computers.
Summary
Many changes are currently in use by translation companies already. Tools they are now using increase productivity and decrease turnarounds. Human translators will be still around but they will be producing more translations at a faster rate than has ever been known. They will have to know how to use all the new tools to be competitive in the ever-changing translation industry. Technology has without a doubt brought numerous opportunities for translation services. AI devices are yet to be developed further, but CAT tools do help translators throughout the world. New technology is on its way and cannot be avoided by the translation industry.