How Challenging is it to Interpret the Speeches of The World's Most Powerful People?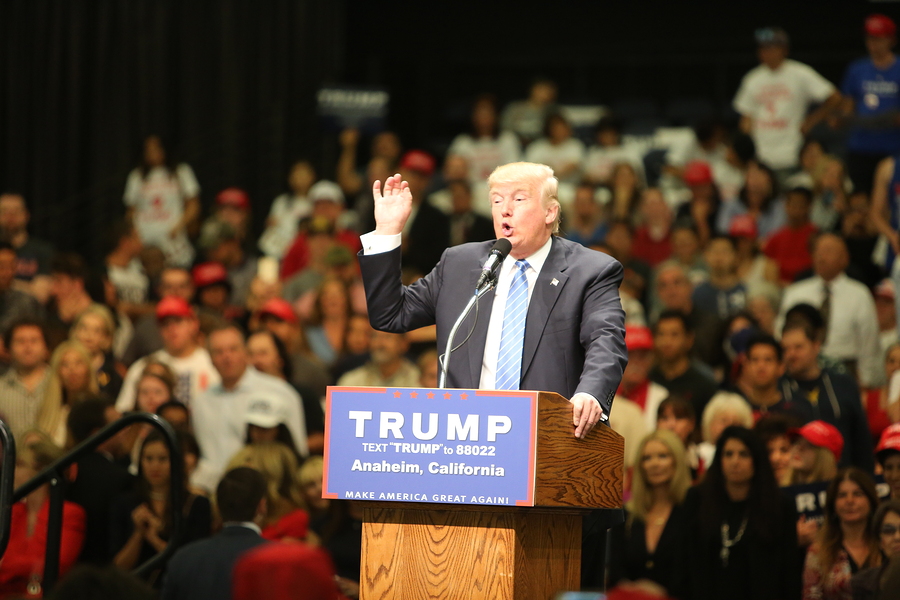 When a powerful politician gives a speech all the world wants to know about it especially if they think it could affect themselves or their country. Many speeches pose difficulties for both interpreters and translators. Interpreters are expected to translate the words immediately they are said while translators can spend a bit more time studying transcripts. The United Nations assemblies are venues where interpreters are busy at work ensuring the words spoken are reliably translated for the audience present. Meanwhile, translators are getting news reports ready for online and print newspapers. These are challenges that need to end up with consistent translations so that there are no ambiguities or mistranslations present.
Not all politicians are equal when it comes to translations
Some powerful people speak in easy to understand the straightforward language that's simple to translate while there are others like Donald Trump whose language in his speeches and messages are according to translators difficult to interpret and translate.
The most recent translation challenge was the President's seemingly inappropriate comments to Brigitte Macron, the French 1st lady when he was on a visit to France to celebrate the country's Bastille Day. French translators, in particular, struggled to use the best words to use about the wife of Emmanuel Macron who he said was in very good shape physically. They were concerned about how the French audience may react. In fact, when the story was reported by the French journalists it was translated as "Vous êtes en grande forme" which wouldn't be too difficult for the French readers to easily understand and it was more respectable as it is translated to mean "your health is great.''
It's not just the French who have found difficulties translating and interpreting Trump's speeches but Japanese interpreters say they were struck dumb by Trump's complete disregard for facts and logic as well as his free use of both racist and sexist remarks throughout the election campaign. They claim they had no difficulty translating Obama's speeches when he was president. Seemingly the problem is not with the use of difficult vocabulary but the content of his speeches. "Trumpese," referring to Trump's phraseology is characterized by simple sentences, repetition, elementary-level vocabulary and easy grammar.
There are divisions amongst translators on whether Trump's controversial expressions should be honestly translated, or simply toned down so that they sound more respectable than it really is. There are a few that believe his rather inflammatory style of language must be neutralised with adjustments made to his language while there are others who believe that translators are expected to translate Trump as he speaks. It might be of interest to Trump that a few Russian translators allegedly change his language so he sounds more similar to Putin than Trump. Apart from grammar and lexis issues, there is another quite interesting explanation explaining why translators are presented with so many difficulties is because they often find it hard to agree with him.
Is it Right or Wrong to Translate Donald Trump's Inflammatory Speeches?
Some translators and interpreters have indicated that they don't feel comfortable translating anything Trump says. One example is Renato Geraldes, who as a professional interpreter based in Brazil raised his concern about translating Trump's derogatory remarks concerning immigrants throughout his campaign. To be able to accurately portray what Trump says it's crucial to step in his shoes. Many interpreters and translators don't feel happy playing that role.
Kumiko Torikai, a retired Japanese interpreter, explained that if a powerful figure is making racist or even misogynistic comments, this poses problems for interpreters. An interpreter is expected to translate a speaker's words precisely as they are spoken whether the words spoken are truthful or not. An interpreter can't judge and omit or add words.
A Step too Far when it comes to Trump's Speeches
President Trump's well-known tweets, according to translators, aren't all that honest and some are considered too provocative to translate so that other cultures can understand them. His use of both capitalisation and exclamation marks are considered inappropriate. Michele Berdy, a translator and interpreter working on the Moscow Times, explained that due to Trump's odd Twitter style sounding somewhat childish, many Russian translators frequently translate it to fit a more appropriate adult style.
Should a translator be condemned if censoring Trump's outbursts? Many would say not. Peter Newmark, a translation scholar, explains that each translator takes on the duty to act in a faithful way towards the writer or speaker as long as words were spoken don't conflict with moral and material facts and the chance of misleading the intended audience. Trump's frequent violent and fiery language arguably could routinely mislead audiences and may come into conflict with translators' ethics.
If Trump's politics are to do with ethics then a translation of his speeches can be both a moral and political act. The authenticity of "Trumpslation" isn't a simple matter and over the last few years, interpreters and translators frequently scratch their heads when it comes to looking at Donald Trump's speeches.