The Benefits of Being a Freelance Transcriptionist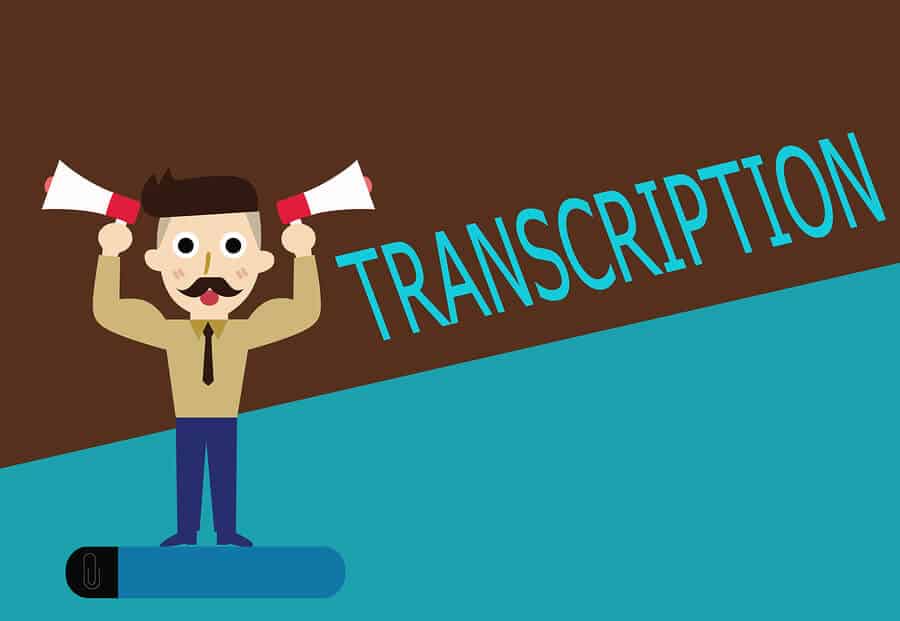 It's becoming more and more popular for people to work as freelancers. Many choose to be away from the stress that going to the same job in the same workplace has on people. There is no bar to someone working as a freelancer. They just have to possess the skills for a job that can be done remotely and where there are opportunities available. It seems that it's quite possible to work as a freelance transcriptionist, whether it's home based legal transcription jobs, or in another area. Anyone with suitable experience may be eligible to apply for any legal transcription jobs in Australia as long as they have proof of their status to show they are eligible and capable to become a legal transcriptionist.
There are certainly some important benefits of freelance remote legal transcription jobs that one can't gain working in a fixed workplace with fixed hours every day.
Flexible working schedule
This allows you as a freelance legal transcriptionist to set your own hours and how many days in each week you want to work. This gives you the ability to take control of your own life which is virtually impossible to do if working for an employer full time elsewhere. You decide when to stop for a break and you set the amount of work you do each day to keep your clients happy.
Control how much you earn
When you become a legal transcriptionist you can calculate your own budget and work out how many hours of transcription you need to undertake in order to make ends meet. If you need a little extra money you can put in more transcription work in that particular week and when you have earned what you need reduce the number of hours to allow more leisure time or more time spent with family and friends.
Employment possibilities
There are a number of different people who these days choose to do remote legal transcription jobs, which generally speaking are stay-at-home parents, retirees and college or university students. In order to increase your chances of getting home based legal transcription jobs you can get a legal transcription certification, which gives you the edge over someone else seeking the same line of work. You can specialise as a legal transcriptionist and work as a freelance court reporter or as a stenographer.
Portability of legal transcription jobs in Australia
If you like moving around a lot from one place to another as a professional digital nomad, choosing your work and holiday destinations as you go, you will find Australia has a lot of good job opportunities in the area of legal transcriptionist work. All you need is a good online connection and you can sit under a tree on a hot, summer's day as you get on earning the money you need to maintain this current lifestyle.
Minimal start up equipment for home based legal transcription jobs
Starting up a freelance legal transcription job from home for beginners can be both rewarding and daunting but at least it doesn't cost a whole lot of money. You don't need to buy much for transcriptions just a laptop or even a desktop computer, a basic headset, and a reliable internet connection, which is never that far away, even in the Australian outback. Many people use a transcribing company to access jobs through online means. This intermediary may help with providing the software and transcription formats that's normally required before starting a transcription. There's also a wide choice of free transcription software which of course may be downloaded off the internet.
Self discipline required to be a remote legal transcriptionist
Because you are working remotely from home it does mean you have to be self disciplined. There are so many potential distractions, so you will need good time management skills to keep your clients happy while you do other things. You can't let down your clients as you please otherwise you won't get the income you require from your home based legal transcription jobs. You will find out after a while that it's not that difficult to get into a routine and keep your clients happy while benefiting from a more casual working environment.
Conclusion
Freelance legal transcription work is a great way to relieve the stress of a full time job in the rat race. How much a legal transcriptionist makes will depend of course on how many hours you are willing and able to do but on average you can expect to take home well over $50,000 Australian a year. You can calculate your expenses and use these as a way of paying less tax. There can't be anything much simpler than earning money online as a legal transcriptionist as long as you can maintain the discipline required to do a job well.