Remote Interpreting Can Help Solve the Distance Barrier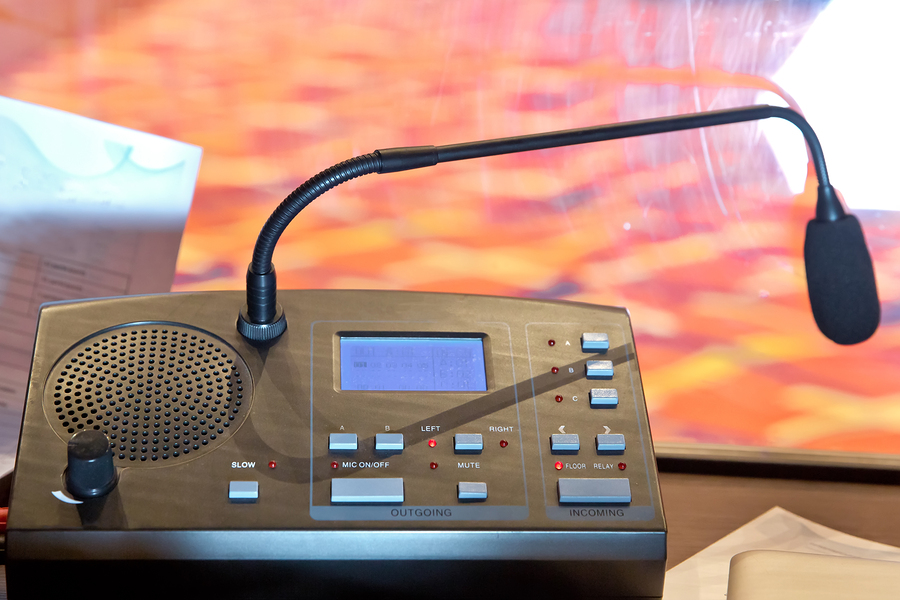 The use of video conferencing is now almost a standard option in many different settings, mainly because it is an economical alternative when individuals and groups need to communicate over large distances.
It allows scientists from many different countries to explore common solutions and ideas without the expense of flying thousands of kilometers to a common venue. Schoolchildren in a remote African school can communicate with their peers on the other side of the world. Politicians can thrash out differences and come to solutions without having to actually meet. Court cases can hear testimony from key witnesses who cannot or will not attend a trial.
Remote Interpreting is now Increasingly Popular
Interpreters have also got on the bandwagon. The job of interpreters has always been significantly different from that of translators who have been working 'remotely' for some time, certainly as long as the internet has become a means to communicate easily. Interpreters, on the other hand, need to have direct visual and audio contact with those they are interpreting for. Body language and facial signals have always been as important as the actual vocalizations uttered by those who are in need of being understood. Remote interpreting using a video link is now growing rapidly and shows no sign of reaching a plateau in terms of need.
The Pros & Cons of Remote Interpreting
Interpreters and those who use their services do have to weigh up the pros and cons of remote interpreting. The main advantages are those of cost savings and speed of delivery. It obviously costs much less for an interpreter to link up via a video link with the people who need an interpreting service rather than travel to the location where the interpreting is to be done. The further the distance between the interpreter and the venue, the more attractive the remote interpreting set up becomes from a cost perspective. Court cases, for example, that need interpreters of minority languages can link to interpreters in the countries where these languages are still spoken. This can be organized much more quickly and conveniently than arranging for a minority language interpreter to take time off to travel to the court venue.
The main drawback of a remote interpreting session is that it cannot provide the interpreter with the full range of visual and audio cues that he or she may be used to in a standard physical setting. The accuracy of the interpretation may be compromised to a certain extent, although this depends to a large extent on the sophistication of the technology used in the remote interpreting set up which may with determined innovation minimize the potential shortfalls in remote interpreting while maximizing the advantages.