What Official Documents do You Need for a Marriage Certificate Translation?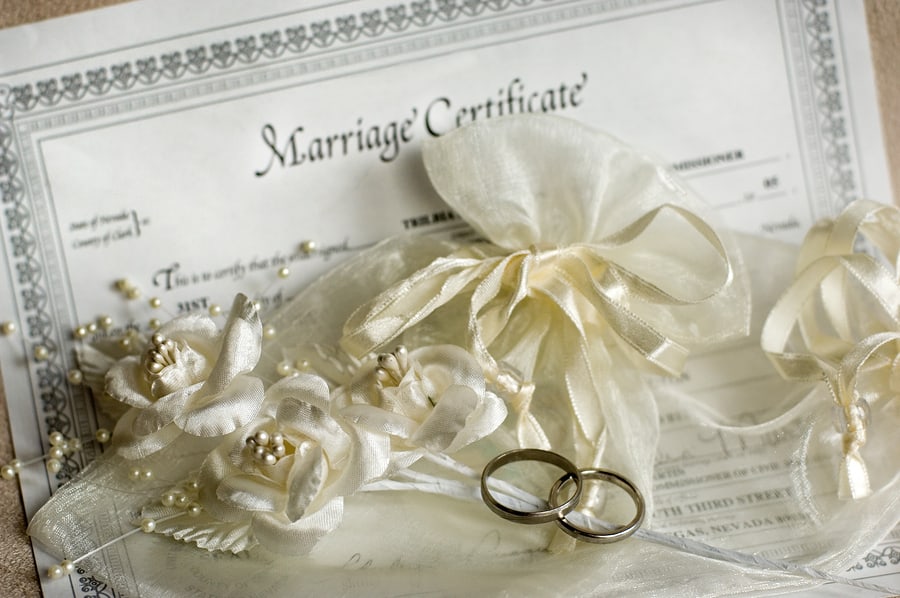 Generally speaking, you do not need any other official documents for a marriage certificate translation other than the original marriage certificate itself. In fact, a translator can translate any copy of an official document as long as it is legible, but if it the translation is to be used for official purposes, then the translator may be asked to certify the translated copy after verifying that it is a true copy of the sighted original.
What is definitely needed is a number of other official documents if you intend to get married. What they obviously depend on the country you get married in. There are some countries where you probably don't need any more than just showing up, e.g. some traditional marriages. Most countries do need some sort of official documents to show what the identity of the two people are who are getting married and that they are not married to someone else (although that's not illegal in some countries).
It's important to know what the requirements for official documents are if you intend getting married outside of your own home country as the marriage may not be recognised. Also, if you are married, divorced or separated, it is important to find out what is required if you intend migrating to another country, especially if there is a language difference.
Example of official documents needed for marriage in Australia
The following details are given for Australians wishing to get married. These details may be different, possibly very different for other nationalities, so are only intended as an example.
Before getting married, those intending to get married must obtain a 'Notice of Intended Marriage' form. Even if you live overseas, you will need one of these which can be downloaded online. The form is filled in and witnessed by a Notary Public. If outside Australia, the form can be witnessed by a consular or Australian embassy representative. There may be a fee involved for this service.
Both people who wish to get married must be in attendance when the form is witnessed. They must show evidence of their names and signatures, such as a passport or driving license. They should also show evidence of a name change, such as a previous passport or birth certificate.
If they have been married previously, then they should show evidence that their spouse died such as a death certificate, or a decree absolute of dissolution of marriage if divorced.
All documents must be originals and cannot be photocopied, even if they have been certified as 'true copies' of the original. If the originals cannot be provided, the applicants must request new documents from the relevant issuing authorities before presenting their Notice of Intended marriage for witnessing.
Once the Notice has been witnessed, it should be sent to a marriage celebrant. In Australia, there is a minimum period of 1 month between a Notice has been received by a celebrant and the date of marriage.