When Are Immigration Documents Needed?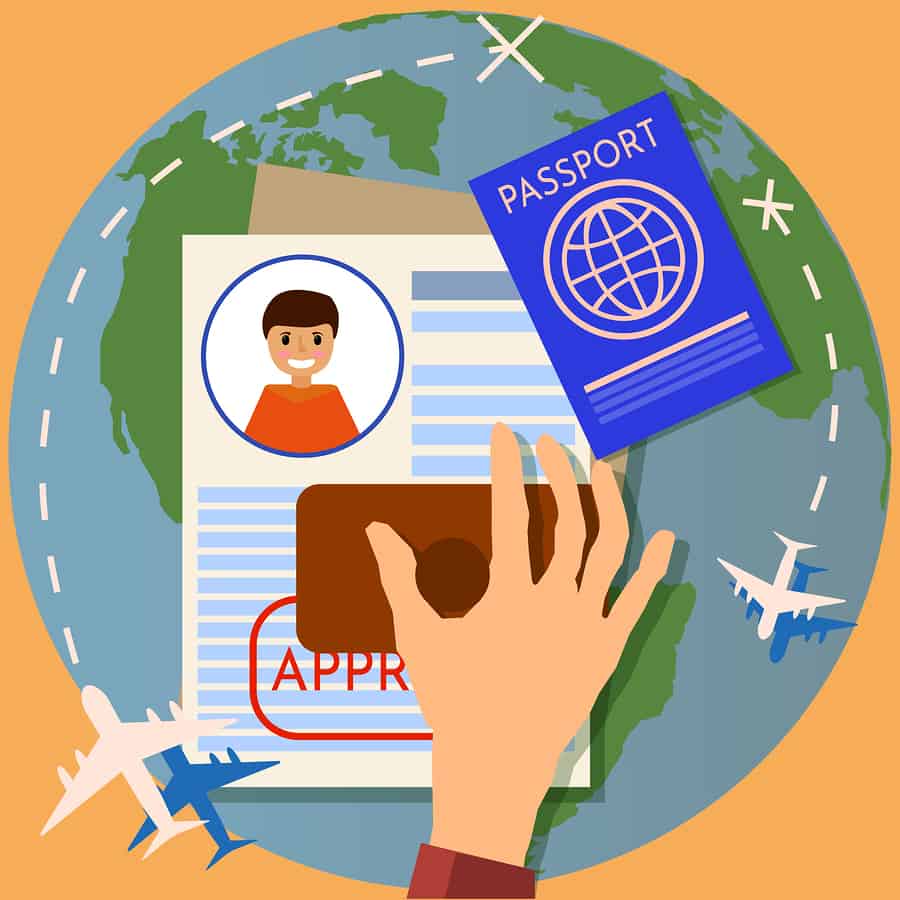 If you are going to study in an overseas country for a period of time, there is one main document you should have and that is your passport. It enables you to move between countries as it is an identity document that clearly establishes who you are. There are certain things you need to do in order to maintain your passport's validity as follows:
You should not allow your passport to expire and most countries require that you passport is valid for 6 months beyond your intended stay;
Renewing your passport overseas is not as simple as getting the job done in your own country. Some countries will renew your passport at one of their embassies or consuls in your host country. While others may insist on processing it and sending your new passport from its country of issue.
If you have undergone a name change such as you have got married you should get your passport corrected as soon as possible so that you do not lose your identity.
If you are entering the country and you need a visa to be entered into your passport, check the expiry date regularly and the rules for renewal. In most countries you are breaking the law if you remain in the country when the visa has expired. In the United States in most cases, a renewal of a visa can only take place outside the country not within the U.S. itself.
The Immigration Process
In the United States, for example, there are many different types of immigration visas. The usual ones are employment-based or family-based. However, there are many others like a U.S. citizen filing a petition to bring a foreign fiancé into the country, bringing in an orphaned child from abroad with the intention of going through the adoption process.
There are also several immigrant visa categories that cover such situations as the hiring of certain types of workers. To begin with in order to be eligible for an immigrant visa, the foreign national needs to be sponsored by a U.S citizen, relative, a U.S. permanent resident, or a potential employer. This person is called the sponsor. The sponsor commences the immigration process by filing on behalf of the foreigner a petition with the U.S. Citizenship and Immigration Services (USCIS). Under U.S. law there is a limit to the number of visas that are made available every year so when the number of eligible applicants exceeds the immigration visas available, a waiting list is established. When this happens the immigration visas that are available are issued in chronological order from the dates the petitions were filed.
The Immigration Visa Process Follows the Order Below:
The petitioner submits a petition;
The petition is then approved;
The visa is processed at the National Visa Center (NVC) processing centre or the Consular Electronic Application Center (CEAC)
The Prospective Immigrant Needs to do the Following Before Visa Approval:
Select an Agent;
Pay Fees;
Collect and file forms and documents to the NVC;
Submit visa application form;
Collect all required financial documents;
Collect required supporting documents;
File documents with the NVC;
Arrange interview;
Interview preparation;
Applicant's interview;
Visa application decision.
Immigration Documents Translations
All supporting documents which are not in English will need to have a certified translation before they are sent with your visa application. This means the translator has to be prepared to write a certificate for each translation which is signed vouching the translation is accurate. If this is not done the visa process may be delayed until the translations have been provided.
Visa Denials
Occasionally, your local consular officer may not have enough information to process your visa application or there may be some documents missing which are required in support of your application. A few applications might need after the interview more processing before a conclusion can be reached about the visa application.
The Final Immigration Process
Once the visa has been approved to enter the United States, the principal applicant has to enter either before or with family members who have visas. This has to be done before the visa expires. Entry is through a U.S. port-of-entry, typically an airport where you need to request permission to enter into the United States. Just because you have a visa it does not mean you are guaranteed entry into the U.S. U.S. Customs and Border Protection (CBP) and the Department of Homeland Security officials do have the authority to either deny or grant admission.