How Hard is it to Translate Legal Documents?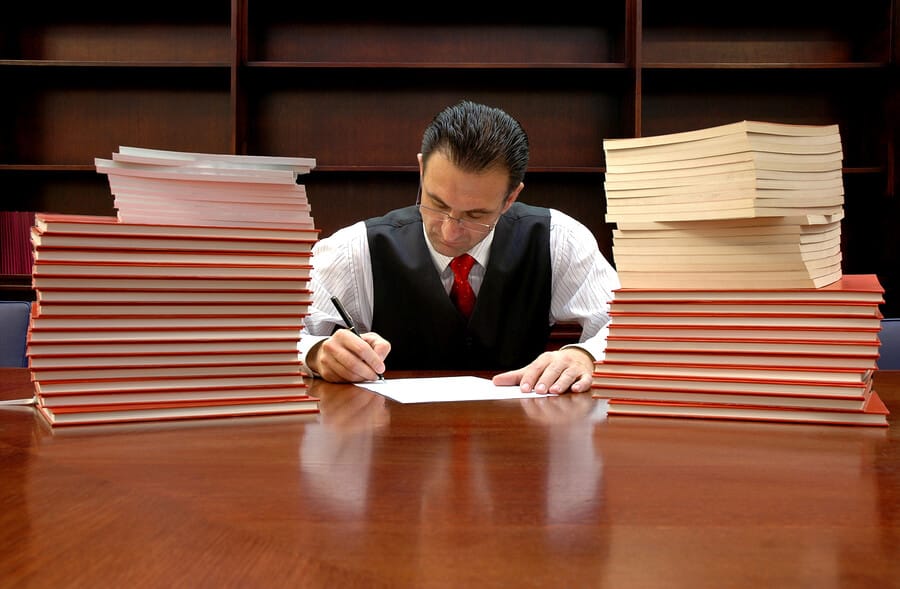 For many people, simply understanding a legal document in itself can be difficult enough, but the challenge really reaches its head when a legal document needs to be translated into another language. It's without a doubt a hard language translation to undertake and achieve with accuracy that's required in the legal environment.
There is no easy language translator available that has a thorough understanding of legal terminology throughout the world. Most machine translators aren't programmed to understand all the legal terminology in the commonest languages let alone those that are less used. This makes legal document translation a challenge. On top of that is the importance of accuracy.
One of the biggest dreads of a company wishing to localize its business and spread its wings from the local area into the international market is whether the important legal documents like supply contracts are translated accurately enough so that there is no misunderstanding between the parties. Getting delivery addresses and times right is crucial to any business in the international context let alone ensuring all the important translated legal documents are conveying the right message.
The sorts of legal documents that may need translations include:
 company status documents;
contracts;
 patent information;
business financial statements.
Which languages are the biggest challenges for accurate legal translation?
Languages that share common roots which exist in countries that share the same type of legal system are the easiest to translate. Not only are the legal systems similar but words used in the different languages for certain legal terminology often resemble one another or come from the same language roots. For example, translating from French to English:
The contract in French is contract in English
A lot in French is law in English.
Trying to translate legal terminology between Mandarin and English wouldn't be quite so straightforward, as there is the complexity of characters to consider as well as finding the correct words to match the identical legal phrase in English.
Inaccuracies can't be tolerated in a legal translation
One thing that is unacceptable in the legal environment is even simple inaccuracies in a legal translation. There are times when court cases take place and witnesses who have been asked to provide their accounts of incidences might not necessarily speak the language of the court. It's crucial if witness's statements are to be valid that they are translated accurately into the court's language otherwise there could be wrong decisions made about the future lives of other people.
When a translator has to translate the hardest language to translate, a lot of time has to be spent researching the most appropriate language to use when translating from the source language to the target language. There is no easy language translator available to do the job and help ensure legal documents are translated into the right legal language that has the same meaning in the pair of languages.
The process used for translating legal documents
Speed is often necessary for legal translations
Often, legal documents need to be translated quickly as they have to be at a destination by a deadline. This could be a court hearing, a business meeting or for a migrant's interview. The first step to getting legal documents translated quickly is to make sure the translator has sufficient knowledge and experience to provide a well structured legal document that fits in with the legal system where it's required. It should adhere to the norms of both the legal system and the culture of the people who use it. So, even if the legal document is written in the hardest language to translate, it doesn't change the deadline that may be required for the translation.
Confidentiality is important with a legal translation
On top of the actual translation, there is the question of confidentiality to consider too. No legal document should be held in a publicly shared computer document storage resource. It has to be password protected so that it can keep its status as a confidential legal document. There has been much publicity over the leaking of highly confidential documents in recent years that it has become the legal fraternity's greatest fear.
Conclusion
The main reason why experienced legal translators are so valuable because the international legal community depends upon them to help secure contracts for their business clients, provide translated documents for migrant workers and ensure patents and trademarks that have been established by companies are known by the business community overseas.
It doesn't matter if it's the hardest language to translate or the legal document is a hard language translation there is no easy language translator other than the human translator who is in an expert translator in the more difficult languages. They have to study their pair of languages until they are competent enough to provide an accurate legal translation that is acceptable by the legal community.