Communicating in a Buyer's Language Helps in the Growth of Your B2B Business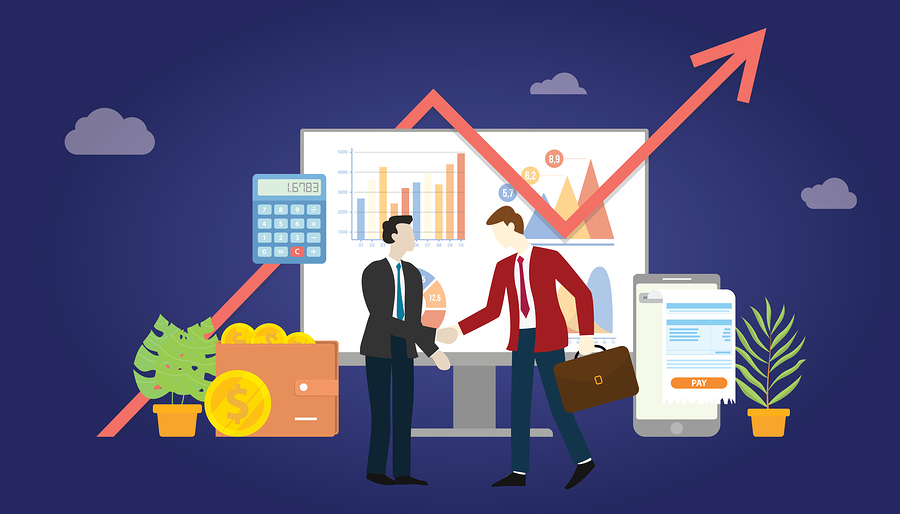 Expanding your business into the world market is not only a challenge, but it's exciting too. Seeing your product in a store overseas or even on an online marketplace in another country is a boost to your chance of gaining more revenue and it offers status to your product too overseas.
However, you'll unlikely be able to achieve this status if you don't market your product in the language of your potential customers. This isn't always the consumer but it could be a business overseas that wants to include your product in its high street store or its online marketplace. Marketing B2B isn't quite the same as directly to the consumer which is commonly referred to as B2C It offers the possibility of bulk sales which means you won't have to deal with hundreds of individual customers yourself.
With B2B transactions, it's typically important to remember that a good connection with potential B2B customers on a more personal level will be a competitive advantage to you and will help you to direct your business to the next level.
How to communicate in B2B language
When you have selected your targeted B2B audience you will need to talk to them in their language. Sometimes you can use a commonly used language like English, but business customers feel more comfortable communicating in their own language. Once the languages have been established you will need to talk to a translating company that has experience with B2B communication. A good B2B translator will know the tricks of the trade when communicating in this context. They should be using the tips described below.
Telling your brand's story
Engaging with other businesses means they will want to know more about your business than anybody else. Every business has a story which includes challenges, milestones and places they do business. This information is the foundation for your brand today and is relevant to your B2B customers as it tells them what drives your business that it is now seeking to set up links overseas.
Don't be too salesy, to begin with
Make sure your translator knows that a high sales pitch isn't what you want right now. You have to build up people's confidence first in a product they don't know well. This means flooding the internet with blog posts, ebooks, white papers and infographics that are eye-catching and informative. This allows you to get your brand established in its new environment and shows that it's a product that can be trusted. Never be negative about your product but just be honest about its features.
Meet your potential B2B customers
Don't do all your communication online. This won't help your product that much overseas. You should arrange B2B meetings overseas or invite interested company representatives to meet and discuss your product in your country of origin. This gives that personal, human-focused interaction and furthers B2B relationships. Now the potential B2b customers can link your product to a face. This tactic can greatly boost your marketing efforts effectiveness so you connect better with buyers and, in the end, boost sales.
Go to international trade shows
Many countries offer international trade shows where you can showcase your product to new B2B customers from around the world. There are a number of websites which advertise these shows. Before attending you should make sure your product information is translated into all the languages of those businesses that are likely to attend. If you or another member of your business is going to put on a presentation about your product you should make sure beforehand there are sufficient interpreters available to translate your presentation.
Customer-focused design
When attending international trade shows first impressions mean a lot. You will want your stand or display to become an instant attraction to other B2B show attendees. Everything about your display must be intuitive. You need to make it clear to the potential B2B customer how your unique product will be of benefit to their business.
The 2018 trade shows grabbed attention by the businesses use of flashy colours, unique signage, new textures and fabrics that created an aesthetically attractive display design. You could even include 3D mapping technology and graphic displays that use texturized metal and wood. Make sure any slogans are in your targeted languages. This is always a drawcard. Overall the trend for 2019 is likely to create a more human-centric display experience. That means having plenty of interpreters available that can translate your business's message in a creative way. Even putting on some interactive activities that place your B2B customers close to your product is likely to be a drawcard.
A multi-sensory experience at a trade show
You should be marketing your product with all the senses in mind when marketing B2B at a trade show, not just one or two, depending of course on the characteristics of your product. You need to connect people with your brand so that its qualities stand out. Many customers are attracted by the scent of a presentation. If it smells attractive they are more likely to stop to have a look at this is appealing to the all important sense of smell that governs our lives.
Overall, when marketing your product overseas, avoid monotonous advertising and ensure your brand's slogans are translated correctly into the new languages. In the end, it's accurate translations which will draw B2B customers whether it's online, through the mainstream media or at international tradeshows.