Court Interpreting
At Barnes, Thompson & Brown, we offer court interpreting services delivered by our highly experienced team of legal interpreters. Our interpreters are qualified to work in Australian courts in cases where the involved parties have limited English skills.
Our interpreters are available in many cities, and offer legal interpretation services in languages such as Chinese, Japanese, Korean, German, Spanish, Portuguese, Arabic, Russian, Italian, French, and more. We provide court interpreting services in all Australian states and further afield, although we may require additional notice for locations outside the Australian mainland.
Certified Law Interpreter Services
We have access to a large panel of certified court interpreters, including NAATI certified interpreters. Many have experience working as a court appointed interpreter. They are available to help you in a range of live settings, including the following:
Hearings
Trials
Depositions
Conferences
Conference calls
Interviews
And more.
We ensure that our court interpreters have specific knowledge of legal terminology as well as experience in how courts, tribunals, hearings, and legal meetings are conducted.
Your accredited legal interpreter will fully comply with our quality standards, including specific requirements governing professional etiquette. This includes wearing appropriate clothing and adhering to standards regarding behaviour before and after appointments. It also includes expectations of politeness, confidentiality, and overall professionalism, as well as maintaining neutrality and an unbiased approach to the delivery of interpreting services in court and elsewhere.
For example, we would not assign a court interpreter if they felt they might encounter a conflict of interest that could bias their performance.
In addition, we thoroughly vet all our interpreters before we assign them any projects. We have stringent quality-control measures in place that include performance reviews and management oversight. This ensures that we deliver consistent standards regardless of the type of setting, the content of the subject matter, or the language involved. This will give you peace of mind when you need interpreters for court.
Reducing the Cost of Court Interpreting Services
We bill our court interpreting services by the hour. The exact rate depends on a range of factors such as the language involved, the location, and the amount of preparation required.
That said, we strive to strike the right balance between providing a high-end service and offering excellent value. As a result of the efficiency of our processes, we can pass on savings to you without ever compromising on quality.
When you speak to one of our project managers, they will go through your options to ensure that you get an interpreter who meets your court or legal requirements as well as your budget. Call today to get a quote.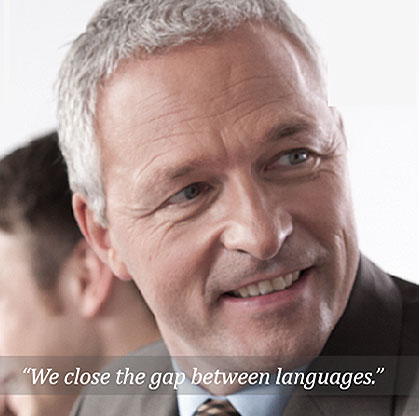 Nothing beats expertise and commitment.
That's why we are a trusted partner of several leading law firms.